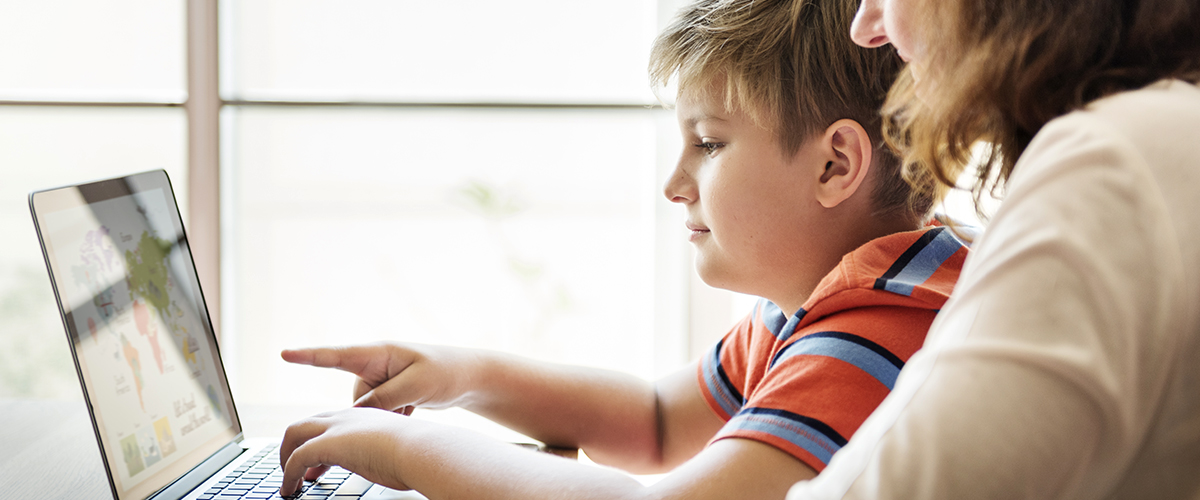 Remote learning with free software designed
for educational institutions
OFFICE 365 for educational institutions
Schools are now facing the big challenge of assuring opportunity for remote learning for all students.
Microsoft provides an excellent remote learning tool – Office 365.
Educational institutions can obtain free Office 365 A1 licenses from Microsoft.
Office 365 enables:
Free communication for teachers and students with Teams messenger. You can organize live lessons and teleconference calls, chat, share educational materials and homework, check knowledge by conducting online tests.
Storing materials in cloud on OneDrive. Store materials in 1TB capacity cloud storage and share them with other users
Using e-mail in Outlook. Send and receive messages from the mailbox protected by mechanisms designed by Microsoft. Plan lessons for yourself and your students using Calendar application.
Work within the Office Online package. Use Word, Excel, PowerPoint applications to create tasks for your students and share those with them without necessity to use an email.
The package includes many other useful applications developed by Microsoft.
Office 365 allows teachers and students to collaborate more effectively by enabling them to share teaching materials, conduct lessons in the form of video conferences, free communication and the possibility of organizing online tests. The services can be run on both standard PCs, as well as smartphones or tablets.
Applications included in Microsoft Office 365 A1 package:
Outlook, Word, Excel, PowerPoint and OneNote applications in browser versions
OneNote program to be installed on your computer
Teams communicator, a communication center for students and teachers
Forms application for creating online tests
OneDrive – cloud-based storage of 1TB capacity for every user
SharePoint – program that allows you to create space for each class that is dedicated to exchange documents and information
Stream service for creating and sharing video clips within your organization
Calendar for planning tasks and lessons
E-mail with 50 GB capacity
What a learning with Office 365 might look like?
Teachers can share tasks for groups of students or send tasks to each student individually. Students have access to the shared tasks anywhere through their computers, smartphones or tablets. After completing the tasks, they do not have to send them back to the teacher, because they can see the effects of students' work in the shared document.
Lessons can take place in the form of a videoconference or teleconference. In case a student does not have access to the computer, they may still participate in lesson by dialing in from smartphone or tablet.
Teachers can conduct classes in the form of a lecture, as well as share presentations, films or interactive whiteboard.
To verify the knowledge, teachers can create a test and assign scores to individual questions. They may also use a ready-made summary of results after students solve the test.
Contact us if you want to learn more about the possibilities of Office 365 and implement in your school or you are already using the Office service and would like to know how to effectively reach its full potential.
Create a teamwork center
for a modern school
with Microsoft Teams application
The Teams application is a teamwork center for a modern school. It enables collaboration, chatting, conversations and video conferencing in one place regardless of the place a teacher or students are at the moment. Teams application provides both teachers and students with:
freedom of choice of the place of learning
Possibility of instantaneous communications
Possibility of video conferences with teachers and/or students
Quick access to training materials
work efficiency
possibility of teaching via mobile application